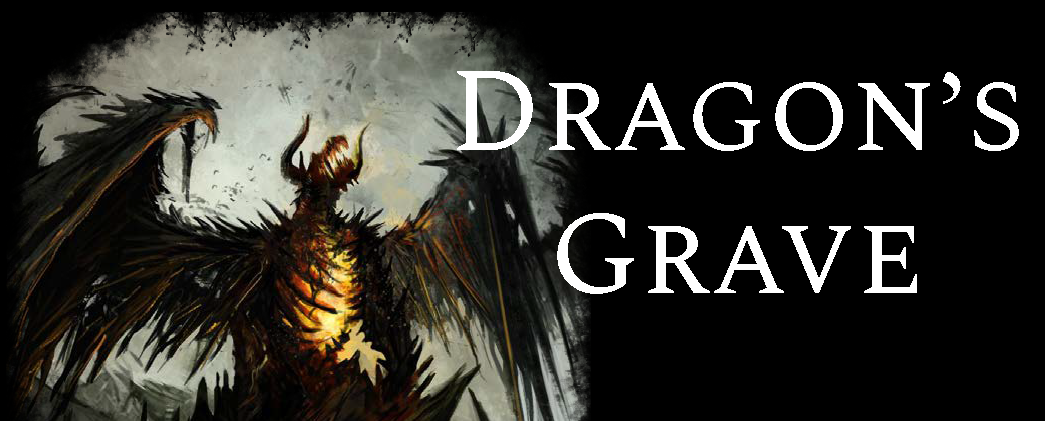 Dragon's Grave: Driven by Bids
Dragon's Grave is dark fantasy on an epic scale: two iconic dragons fought until they perished, and from their bones and viscera, living dungeons have formed. These terrifying catacombs can swallow entire cities, and spawn monsters that constantly mutate, threatening everyone!

The gods walk the land as juggernauts formed by the dragons' death, and the many folk of the world are also descended from them in a similar way. The player characters will be epically powerful. They are driven by two tropes that combine ancestry, class, background, magical power, and other wide-ranging traits. There abilities are the purview of high-level characters in standard fantasy roleplaying games: they are immensely powerful, facing off against the minions of gods, or the gods themselves! Or worse yet, dangers spawned from the corpses of dragons.
Features two PDFs in a widescreen landscape layout and a 6x9-style one-column layout, allowing you to optimize for your screen of choice. Both PDFs are fully bookmarked and linked.
Developer & Author: Matthew Bannock
Editing, Layout, and Additional Writing: Tim Bannock
Cover Art: Jack Holliday
Interior Art: Bruno Balixa, Dean Spencer, Jack Holliday, Rick Hershey/Fat Goblin Games, Jeff Brown, Tan Ho Sim, Joyce Maureira, Jesus Blones, Juan Diego DIanderas, Gary Dupuis, Lars Nissen
Purchase
In order to download this game you must purchase it at or above the minimum price of $2.95 USD. You will get access to the following files:
Dragons-Grave_Driven-by-Bids_v2_FINAL.pdf
48 MB
Dragons-Grave-Driven-by-Bids_6x9_v1_FINAL.pdf
21 MB